4 Dec 2019
---
27 Nov 2019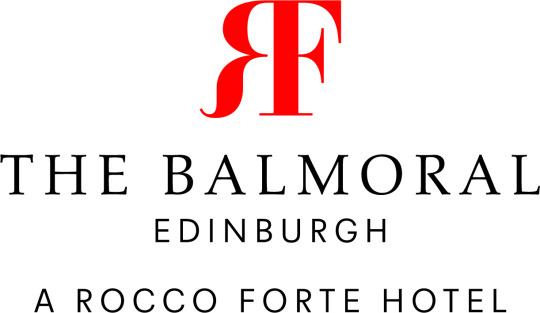 Edinburgh is full of romance, tradition and culture and The Balmoral, a Rocco Forte hotel, is an iconic part of the historic city's skyline. A wedding at The Balmoral, means each detail of your day will be thoughtfully curated by our dedicated and experienced wedding planner who will create the perfect experience, tailor made just for you.
Celebrate your big day in the nation's capital with a stunning and unrivalled view of Edinburgh Castle and a glass of Champagne in hand - the perfect way to gather your loved ones and create memories that will last forever.
Our Executive Chef, Gary Robinson, will provide a one-to-one consultation to create a bespoke menu, making your day even more special. Whether you want to treat your guests to canapés, a multi-course dinner using only the finest ingredients from our hand-picked Scottish suppliers, or enjoy a relaxing treatment in our wellness spa, The Balmoral is a venue that will truly take your breath away.
For guests travelling from afar, the hotel offers period features and boasts 167 rooms and 20 suites, all of which are designed by Olga Polizzi and embody the Scottish landscape, with detail and colour palettes influenced by the country's woodlands, heather covered hills and lochs. The building is filled with timeless grandeur and offers unrivalled views out over the stunning, historic vista of the Scott Monument, the Old Town, and Edinburgh Castle.
Not only are the interiors spectacular, but to make your day even more special we can arrange for you to take your wedding photos on our private rooftop, with the breath-taking Edinburgh skyline providing an incredible backdrop.
We have a range of suites to suit every wedding style, whether you're looking for a grand celebration or an intimate gathering, we can cater to all. Choose the Sir Walter Scott Suite for a larger wedding party, hosting up to 280 guests, where you can celebrate with a gala-style dinner and dance into the early hours with panoramic views of the city. Or, opt for The Holyrood Suite, with charming heritage features and exceptional views. All of our Second Floor Suites are ideal for smaller wedding parties with the same elegant surroundings and refined service.
For further information on our weddings or to book a visit to view our beautiful suites, please contact our Wedding Planner, Katie Gelsthorpe via kgelsthorpe@roccofortehotels.com | WEBSITE
Member of www.luxuryscottishwedding.com - Scotland's Luxury Online Directory for Weddings
---
25 Nov 2019
Here at SuperNova Wedding Design & Flowers we design and create stunning weddings throughout the country working with exquisite floral arrangements and high quality luxury décor to turn wedding dreams in to a reality.
We work closely with our clients to design their perfect wedding and always bring high quality, unique and on trend products. In 2018 alone we invested over £15,000 in new products and 2019 has been no different.
This year we have introduced some brand new and really exciting products.
Statement Gold Cake Ring
Make a statement and frame your cake with our Gold Hoop Cake Ring. We can add flowers to it to compliment your wedding blooms either as an accent or fully covered, or leave it on it's own to make it's own simple statement.
Gold Centrepiece Ring
The perfect pairing with our Statement Gold Cake Ring, we have stunning Gold Rings for your centrepieces too. These make the perfect unique centrepiece that is statement yet simple.
Gold Moongate Arch
Continuing on the Gold Ring trend – we also have our stunning moongate arch. This can be used to frame your vows, your top table, your cake .. the options are endless. We can fully cover this in your choice of blooms, create a corner accent or leave it as a gorgeous gold hoop.
Stunning Silver Centrepiece
This is one we are very excited about as we are the only ones in Scotland to have this design of centrepiece. It's perfectly classic but also modern and unique.
Gold Centrepiece Plinths
These are a highly requested product so we're delighted to have these to offer you. These look amazing in so many different styles – pair with foliage based arrangements with textured blooms and use down your aisle or as your centrepieces. We also offer these in a floor standing size.
Stunning Floral Columns
Create a stunning impact for your wedding with these floral columns. These can be created in your chosen blooms. Frame your entrance, your vows, or create a stunning photo opportunity - the options are endless.
10ft Blush Pink Cherry Blossom Tree
This year we introduced our stunning 10ft Tall Cherry Blossom Tree to match the rest of our centrepiece cherry blossom trees. This would make a massive statement for your big day, either during your ceremony or reception and would be stunning throughout all of your wedding photos.
Gold Glass Candelabras
These ones are coming soon, so please get in touch with your date to enquire about availability.
To chat through your wedding décor and flowers with one of our designers please get in touch on enquiries@supernovaweddingdesign.co.uk or call us on 0845 269 2189. WEBSITE
Member of www.luxuryscottishwedding.com - Scotland's Luxury Online Directory for Weddings
---
8 Nov 2019
One of Edinburgh's most recognisable historic landmarks, located within a stone's throw of the Castle, The Hub is an especially memorable venue for a wedding.

Once home to the General Assembly of the Church of Scotland, this unique building was given a new lease of life when it became home to the Edinburgh International Festival.
Our dramatic Main Hall and Gallery, supported by the more intimate Dunard Library and newly refurbished Café, offer plenty of flexibility of space. Our Sculpture Hall and dramatic sweeping staircase provide a magnificent setting for your photographs regardless of weather, while our private fourth floor terrace boasts breath-taking views across the city.
Our experienced events team, in-house chefs and hand-picked suppliers all work together to provide a seamless experience for you and you guests. Your personal wedding coordinator will take the strain out of the planning process, so you can relax and enjoy it.
We believe that every wedding is a unique expression of a couples' personality, and aim to accommodate even the more unusual requests. So whether you choose to have a traditional Scottish wedding or something completely and utterly different, we will ensure your big day is one to remember.
The Hub | Castlehill | Edinburgh | EH1 2NE
0131 473 2042 | Contact: Zoe White | thehub@eif.co.uk | WEBSITE
Member of www.luxuryscottishwedding.com - Scotland's Luxury Online Directory for Weddings
---
7 Nov 2019
Where we believe that all brides deserve to shine
We are situated in the outskirts of Edinburgh in our quaint boutique in the heart of Morningside. Kudos Bridal has been open since 2007 and we have grown through the years, making more Kudos brides, taking on new designers and all the time making our customers experience one that they will never forget!
Our staff are the core of Kudos Edinburgh. We pride ourselves on our customer service. Each bride that walks into kudos is special to us for choosing to include Kudos in their bridal experience. We are always to excited when we make a bride into a Kudos bride! We understand that bridal shopping is what every little girl has dreamed of and we want to make that their expectations are met! It is a rite of passage to have your photo taken with our "Yes" sign before you leave the boutique. It is a great moment to make memories and get some those images for their bridal scrapbook!
Our collections of gowns are part of what makes our boutique so unique. We have a wide variety of designers from Wendy Makin, Essense of Australia, true bride, to our incredibly breath-taking range of Couture gowns by Wendy Makin. We definitely have something for everyone, we are proud to stock sample gowns from a size 10 to a 28. We want to ensure every bride has options to try on and get a realistic view of how they will look on their big day! We have something for everyone, from white and blush tones to a full colourful floral gown.
We enjoy nothing more than to see our brides on their wedding days! We really appreciate when brides, designers and photographers tag us on social media into their images of our Kudos brides. There is something so rewarding and truly touching to see a bride's dress journey from their yes moment all the way to their wedding day images. You want a bridal shop that puts the customer's needs first, that's why Kudos Edinburgh is the place to be, because Kudos Cares! (can we do "kudos cares" in a gold font if possible)
66 Morningside Road | Edinburgh | EH10 4BZ | 0131 447 8800
Century House, 45 East Port | Dunfermline | KY12 7JE | 01383 623490
Member of www.luxuryscottishwedding.com - Scotland's Luxury Online Directory for Weddings
---
5 Nov 2019
Natural wedding photography

With so many wedding photographers to choose from, I know it can be difficult to make a decision. After all, your choice of wedding photographer is a huge decision! You will have your photographs forever; a lasting reminder of one of the most special days of your life.
My approach is to capture high quality, natural images that tell the story of your day and capture the essence of your relationship. I'll take the time to get to know you before your wedding. I think it's really important to build a rapport in order to help you to feel relaxed in front of the camera on the day.
I promise you don't need to worry about feeling awkward or how you're going to look in the photographs. Most of the couples I work with would describe themselves as a bit camera shy, but they always end up enjoying their wedding photoshoot and looking their best in the pictures!  
My calendar is filling up quickly for 2020, 2021 and beyond, so please get in touch today to start planning your wedding photography!
Here are a few testimonials for some of the couples I've had the pleasure of working with recently.
"We booked Karen for our wedding on 9th August 2019. We had an amazing service start to finish, with plenty of communication from the time of booking last year to the actual wedding day. A lovely, bubbly lady who makes you feel at ease. Our photographs are out of this world. We got married in the Scottish Highlands and didn't know the area well. Karen took beautiful pictures at the wedding venue and then as an added personal touch, even took us to a few locations she recommended for additional shots. Would highly recommend Karen for a professional, trustworthy and friendly service."
Stephanie and Daniel Ross
Wedding venue: Caledonian Cabin, Invergarry
Wedding date: 9th August 2019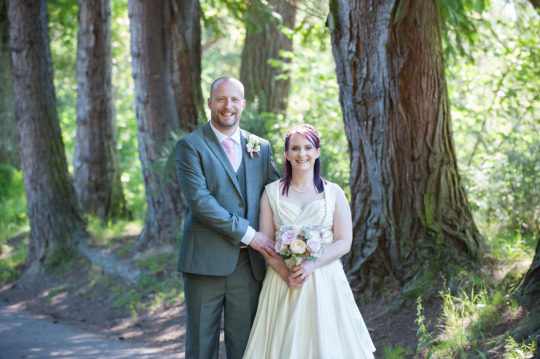 "Our wedding photos are just fantastic! Could not have asked for a better service. Karen is so friendly, she made everyone feel so relaxed. She was happy with all photo requests and all the guests commented on how great she was."
Gwen and Steve Tynan
Wedding venue: The Waterside at Glen Mhor, Inverness
Wedding date: 27th June 2019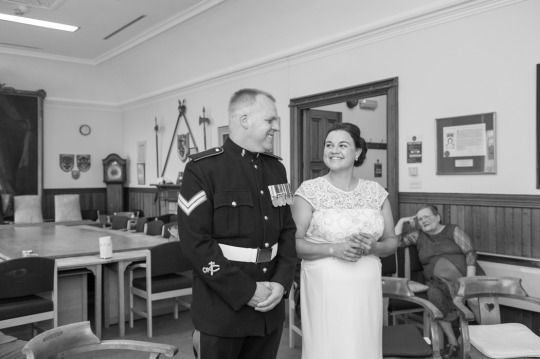 "Karen is so lovely to work with! The photographs are fantastic, love the shots and she is fabulous at capturing those candid moments! So easy to get in touch with and really fast responses. Nothing is too small! Absolutely would recommend Karen to anyone looking for a wedding photographer! Thanks so much again Karen for everything! Capturing those special moments for us to treasure forever!"
Kylie and Martin Ashman
Wedding venue: Dornoch Registry Office
Wedding date: 22nd June 2019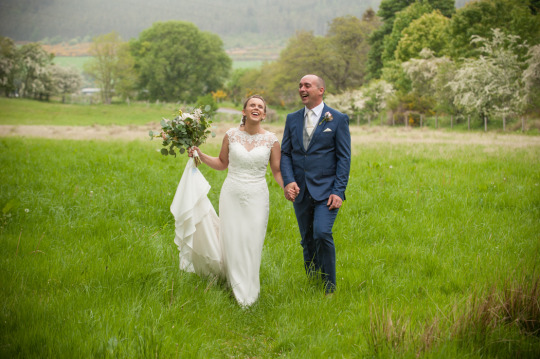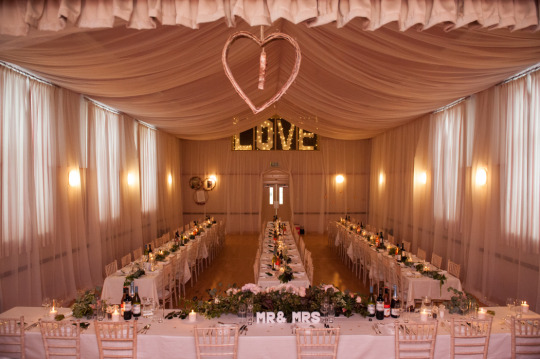 "We can highly recommend Karen as a wedding photographer. Our photos, which I can't stop looking at, are brilliant and most importantly really captured the essence of the day and our guests at the wedding. From first meeting Karen, we could tell she was genuine and kind, she really took notice of the things important to us and our day. She was calm influence on the morning before the ceremony and our guests have spoken highly of how discreetly she moved around the wedding getting pictures of everyone."
Lorna and Daniel McGee
Wedding venue: Dallas Church and Village Hall, Moray
Wedding date: 25th May 2019
"We couldn't have been more delighted at having Karen photograph our wedding. From planning beforehand, to delivery of the photos, Karen was excellent throughout, and lovely to work with. Most importantly, the photos were absolutely fantastic! We can't recommend enough!"
Chris and Katie Nicolson
Wedding venue: Uig Free Church and Skye Gathering Hall
Wedding date: 18th May 2019
Web: www.karenthorburnweddings.com
Email: karen@karenthorburn.com
Tel: +44(0)7761 985752
Member of www.luxuryscottishwedding.com – Scotland's Luxury Online Directory for Weddings
---
4 Nov 2019
As a wedding specialist company, we see lots of different traditions from all over the world at our weddings. Couples who elope to Scotland from America, Canada or Europe like to incorporate as much Scottish tradition into their day as possible. Here is a list of seven Scottish wedding traditions that you could incorporate into your big day to embrace the Scottish culture.
TRADITIONAL SCOTTISH KILTS
You'd struggle to go to a Scottish wedding and not find at least one man in a kilt. Traditionally the groom and groomsmen all wear kilts of the same tartan, often the clan tartan of the family name. The bride also sometimes incorporates the tartan into a sash, shawl or her bouquet ribbons.
IMAGE BY CHRIS HENDERSON
Quick Fact: Did you know after the Battle of Culloden in 1746 the "Highland dress" which included kilts and tartan was made illegal in Scotland for 35 years? After that, tartan became a world famous emblem of Scottish culture, having been incorporated in to the fashion world by great designers like Alexander McQueen and Vivienne Westwood.

BAGPIPES
Bagpipes are traditionally played as guests are entering and leaving the Wedding Ceremony – the sound of the Pipes in Scotland symbolises the start of something great! Usually the happy couple are piped in to the dining room, full of their guests, and everyone tends to stamp their feet and clap along with the piper!
IMAGE BY CRAIG & EVA SANDERS
A piper in a full "number ones" kilt outfit will probably be the most Scottish looking AND sounding thing at your wedding!
CEILIDH DANCING
Ceilidh Dancing is a very social form of traditional Scottish dancing and is done either in pairs or groups. The most popular dances that are done at Weddings are The Flying Scotsman, Gay Gordon's and Strip The Willow and are fairly easy to learn on the night.  They involve a lot of spinning and skipping and are very energetic so there is usually a break between dances for a much needed beverage!
Most live Wedding bands in Scotland can provide ceilidh dancing, along with a person to call and show the moves, as well as play popular music covers too.
QUAICH
The quaich is a two handled 'loving cup' that newlyweds use for their first toast together as a married couple. It is usually filled with whisky and both the bride and Groom serve each other a sip from the quaich. This symbolises the trust between the married couple, to be so careful that not a drop is spilled!
IMAGE BY CHRIS HENDERSON
Quick Fact: Quaichs said have been used in wedding ceremonies since 1589 when King James VI of Scotland gifted one to Anne of Denmark on their wedding day.
SIXPENCE IN THE BRIDE'S SHOE
Originating in Aberdeen and Angus, the father of the bride would traditionally slip a 6 pence into his daughter's shoe before she walked down the aisle to wish her good luck and prosperity in her marriage.
HANDFASTING – TYING THE KNOT
Handfasting is the process of tying the couple's hands together with cloth or ribbon to symbolise their connection and devotion to each other. This tradition is usually used as part of the ceremony to strengthen the vows and to show a commitment to your partner and the relationship. This is where the terms 'tying the knot' and 'taking each other's hand in marriage' come from.
Quick Fact: A handfasting wedding can be seen in the popular 1995 film Braveheart where William Wallace secretly marries his sweetheart in the forest.
BLACKENING
It is a well-known Scottish tradition that ahead of your Wedding you might be blackened! The Bride & Groom are, usually unwillingly, 'captured' by friends a week or so before the Wedding day. Being Blackened involves being covered in sticky, messy substances such as eggs, oil, treacle and feathers.
The tradition is mainly seen in rural areas of Scotland including Aberdeenshire, Angus, the Highlands and the Northern Isles and is said to have derived from another Scottish tradition in which the bride's feet are washed by an older married woman from her family. In order for the feet to be washed they were first covered in dirt then over time this developed into the full blackening ritual.
These are some of Scotland's most popular wedding traditions that you could incorporate into your Scottish Wedding. If you would like more information on Scottish traditions and how to make your wedding more authentically Scottish, contact Timeless White.
Timeless White Wedding Planning
07778 776 677 | emma@timelesswhite.co.uk | WEBSITE
Member of www.luxuryscottishwedding.com - Scotland's Luxury Online Directory for Weddings
---
29 Oct 2019
Finding your dream dress can be a bit overwhelming, from choosing which shops to visit to what happens before, during and after your appointment it can be a bit of a minefield of where to start and what to expect. At Opus Atelier we are here to guide you through the process and help you turn your bridal vision into a reality.
Opus Atelier
Who are Opus Atelier?
Opus Atelier was created by owner and in-house designer, Sharon McPherson to offer brides a luxury bespoke service by using her wealth of experience and knowledge to make bridal dreams come true.  Working alongside Sharon are bridal consultants Lauren and Vicki, who both have extensive experience within the luxury fashion and bridal industry.
Opus Atelier Team
Why should I visit Opus Atelier?
At Opus Atelier we believe choosing your wedding gown is about more than just a dress. Opus Atelier offer a complete service from finding, styling and creating bridal ensembles to altering, modifying and customising gowns. We want you to have a fun, exciting, personal experience finding your dream dress and ensure that the journey from shop floor to wedding alter is memorable for all the right reasons.
Inside Opus Atelier
Why do I need to book an appointment?
We are by appointment only as we offer exclusive use of of the Atelier for you and your bridal party for your visit. By chatting to you beforehand, either by email or telephone we can ensure that we are fully prepared for your visit and you can make the most of your appointment time.
How do I book an appointment?
Appointments can be booked by telephone (01294) 829264, any email - hello@opusatelier.com or via our website www.opusatelier.com
Where are you located?
We are based in West Kilbride, a small village located in Ayrshire on the West coast of Scotland, less than an hour from Glasgow. We are easily accessible by road and rail, with a direct train service taking approximately 45 minutes from Glasgow Central.
How long do appointments last?
Our appointments last from 1.5 -2 hours
How many dresses can I try on?
You are welcome to try on as many dresses as you wish.  All our dresses are available to view so you can pick exactly which ones you would like to try on. Our bridal consultants will also be on hand to suggest dresses and styling options for you. We have a curated selection of exquisite bridal gowns stocked alongside renowned luxury couture bridal designers Berta and Pronovias Atelier Collection. 
Inside Opus Atelier
What should I wear to my appointment - and how naked do I have to get?
We always advise wearing nude, seam free underwear under bridal gowns, however, don't worry if you don't have this for your appointment, we promise not to judge you on the colour of your pants.  We do get pretty up close and personal during appointments as due to the nature and style of the dresses we will have to assist you getting in and out of them but please don't worry as we have modesty robes on hand and our staff are all experienced, trained professionals who will make you feel at ease during your appointment.
I like the silhouette of one dress but the detail of another - how do I choose?
At Opus Atelier we specialise in customising gowns to create the look that you want for your wedding day. This may mean infilling a bodice, changing a neckline, adding a sleeve or creating a more bespoke look. We believe that your wedding gown is a very personal choice and offer a demi-couture service so that you can have the look that you want without having to compromise.
I've found my dress!!! What happens next?
Once you have chosen your dress, we then take your measurements and order your dress. At this point 50% of the cost of the dress is due to enable us to secure the dress from the designer.  When your dress arrives in store, we then contact you to arrange your fitting appointments.
What happens at fitting appointments?
Fitting and alteration appointments are where we tweak and alter your dress to ensure it fits perfectly and you look and feel the best version of you on your wedding day. All fittings, modifications and alterations are carried out in-store by our experienced technical team. It's also a great time to think about hair and make-up, shoes, veils and accessories.
Our technical team offer a full alteration, modification and customising service.
I'm having a destination wedding - will you pack my dress for me?
Yes! You provide the case and we do the rest. All our dresses are steamed, prepped and ready for collection at a date and time that suits you prior to your wedding. Whether you are getting married at home or abroad, all you have to do is hang up your dress when you reach your destination and it is ready for you to wear.
For further information on Opus Atelier, including designers and upcoming events, you can find us on Instagram, Pinterest and Facebook.  We carry a full range of veils and bridal accessories alongside our wedding gowns.
For appointment enquires please contact us by telephone (01294) 829264 or email hello@opusatelier.com  
We would love to hear from you and help create your bridal vision for your special day.
Member of www.luxuryscottishwedding.com - Scotland's Luxury Online DIrectory for Weddings
---
25 Oct 2019
When it comes to venues the choice is endless, and really where do you begin looking.

We want to tell you about a little hidden gem tucked away in the west end of Glasgow.  Your own townhouse that celebrates all of its opulent features, rich wood panelling, open fireplaces, dramatic stained glass windows and sweeping staircases, it also comes with your own secret terrace garden, 12 truly luxurious bedrooms and suites and a grand duplex honeymoon suite Vettriano with roll top bath in front of the fireplace.  The suite has a staircase leading to a large downstairs bathroom, double shower and double sinks.  Surely you would to come and see for yourself.  Or for the smaller weddings we offer our Whisky Snug, aptly named as it is houses all of our 300 collection.  This room comfortably takes up to 16 for an intimate wedding or ceremony.
Although we have been around for many years, we sometimes get overlooked as the perception is "too expensive".  
That is why we are keen to tailor your wedding day experience to suit.    We believe the celebrations come in all different shapes, styles and forms. From tradition to informality and everything in between.  "I du" promise to make sure your wedding is all about you and your guests.  We provide the surroundings and you take centre stage.  Bespoke packages can be created to allow you to have the wedding of your dreams.  Our wedding co-ordinators are here to help you bring your visions to life.  So whether it is a small intimate wedding for 2 or a larger affair of 80 we can create just that your perfect day.  BBQ, afternoon tea, or a sit down dinner the choice really is endless, and to help create that perfect day with bespoke packages.
One Devonshire Gardens has recently will open its doors to you for viewing house 5 set as the perfect stage for your wedding.  Explore a newly transformed secret garden and take the opportunity to view our exquisite private suites and bedrooms.  Tailor everything, no matter the request, with our wedding co-ordinators to help make your dreams come true.
Come along and to meet the team at our Wedding Open Events, and enjoy a glass of fizz and canapes, whilst we show you around and discuss your special day.  We would love to welcome you to One Devonshire Gardens either this Sunday 27th October between 2 and 4pm.  If you can't manage then why not experience the hotel dressed for Christmas, magical, and very special with real Christmas tree, and garlands on the stairs and fireplace.  Tuesday 10th December 6-9pm.  No need to book just come over, we would love to see you.
There is only one true love, there is only One Devonshire Gardens.
One Devonshire Gardens by Hotel du Vin
1 Devonshire Gardens | Glasgow | G12 0UX
0141 576 2265 | groups.glasgow@hotelduvin.com | WEBSITE
Member of www.luxuryscottishwedding.com - Scotland's Luxury Online Directory for Weddings
---
14 Oct 2019
Lyne Organics is a home fragrance and toiletry business, local to the Scottish Borders, specialising in essential oils and organics. Our  essential oil blends create safe, natural, long-lasting fragrances, unmatched  by synthetic artificial scents. We use special blends of organic wax, butters,  base and essential oils in combination to give you a comforting and uplifting  experience. Wonderful scents from our range fill your space with fragrance to  suit your mood or choose from our gentle toiletries to soothe and nourish  your skin.
Kind to you and safe for the environment, our  products contain Soil Association certified organic wax, base oil and  essential oils or organic bees' waxes. For those with allergy or sensitivity our  range includes organic scent free.
Romantic  and intimate wedding
Traquair was originally a  hunting lodge for the kings and queens of Scotland and dates back to 1107.
Today, Traquair is a  unique piece of living history, hosting a wide range of events. Where better than  the beautiful chapel for a personally  tailored romantic; and intimate wedding venue.
Reception and Bed &  Breakfast accommodation are available.
A truly beautiful location with fantastic views  to the surrounding Borders countryside a perfect  romantic setting to begin life's journey together.
On the run up to the day - make time to Relax
So you're going to tie the  knot and there's so much to do. Planning for your wedding can be stressful -  it's so important to relax, be in the moment and enjoy the celebrations as  much as your guests - after all it's your special day.  Take time out, pamper yourself with our bath  salts rich in Magnesium, Calcium and Potassium, leaving your skin wonderfully  soft and scented; Massage wax containing Vitamin E & Argan oil for  a luxurious blend; or lavender essential oil which can be used in a burner or  added to your bath.
A good night's sleep is  essential before the big day. Our "Relaxing" Pillow Spray contains French Fennel, Clary Sage &  Ylang Ylang from the Comoros Islands. Simply spray a  fine mist onto your bed linen - breathe in the wonderful scent and dream.
How to choose your wedding  day scent
Room fragrance  reflects your personal style. Consider the flowers you have chosen for the  day; your scented diffusers or candles should complement their fragrance. Compare  fragrances beginning with the lightest scent and work your way up to the  strongest. Avoid sensory overload; we can advise on contrasting scents –  please ask for details. Our products create ambience to mark the occasion in  every reception setting, whether indoors or in outdoor marquees. Diffusers  are effective for daytime; use candles to create a warm, luxurious atmosphere  in the evening.
We can provide bespoke  fragrances to your individual taste and custom labelling for the finishing  touches to create that memorable atmosphere for your special day.
Candles for evening and outdoors
Standard size  candles are suitable for indoors or a summerhouse. Oak lids add an extra  special touch and we have various options. Outdoors try Citronella in glass  or tin to ward off uninvited guests from your garden.
After the wedding
Tea lights and travel candles are available  scented or unscented and suitable for the breakfast on your first day of married  life or compact enough to take with you on honeymoon.
Gifts for the wedding party
Choose from a selection of Mix and match gift  boxes, tissue and ribbon. Single or multiple item options available to suit  all budgets. Gift cards available.
Favours
A selection of favours; small  candles, compact aromatherapy roller balls, mini toiletries or seasonal mistletoe  sprigs, suitable for wedding guests at the evening celebration can be chosen  and personalised to your requirements.
Don't Forget The Boys
Sorcha – a truly masculine scent - smokey with a hint of Bergamot, Cedar, Earl  Grey Tea and Whisky to soothe wedding day nerves. Suitable as Thank You gifts or Table Favours  for the best man or the father of the bride.
Available in candles, burner oil, wax melt, diffuser, face  cream or bathroom toiletries.
Check out the Luxury Scottish Wedding site for more information on what's trending this year.
Contact us
Feel free to send us an email for further information to see how we can help.
E-mail: contact@lyneorganics.com | Tel: 0797978 0600
You can follow us on Social Media
Place a wedding order

Payment  with order. Delivered in the UK by Royal Mail within 2 weeks of order  confirmation on a signed for delivery charge. Personalised items cannot be  returned.  Prices may be subject to change.
Photography
Images are  of Traquair House & Chapel, Tweed Valley, Scottish Borders and Lyne  Organics Scottish Borders products.
https://www.traquair.co.uk/ | https://www.facebook.com/traquair.house/ | https://www.instagram.com/traquairhouse/?hl=en
Flowers by 
Lyne  Organics Scottish Borders
Photography by DRW Photo
https://www.drw.photo/ | Lyne Organics Scottish Borders | Traquair House
Bridal Wear by
https://www.whimsicalbride.co.uk/ | https://www.sophiagracecouture.com/ | https://www.steffysboutique.com/
---